Wedding & Celebration Cakes
Celebrate with Cheese   

Cheese at Leadenhall's Celebration Cheese Cake Towers are extra special and a great alternative to fruitcake and cupcakes.
Cheese Team will work closely with you to create a truly bespoke Cheese Cake Tower – no cake is ever the same!
They will guide and advise ensuring the cake consists of an interesting selection of artisanal quality soft, hard, blue and goats cheeses, which taste as good as they look.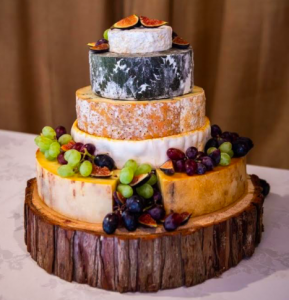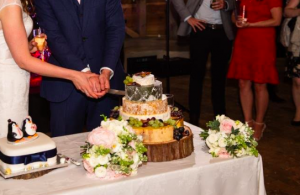 "A quick email to thank you for all your help in bringing together our wedding cake of cheese. From the initial tasting to the follow up construction, your knowledge was invaluable.  The cheese tasted amazing and all of our guests were very complimentary. Thank you again. Mel and Rob" July 2018
For further details please contact us to discuss your requirements.
Ph: 020 7629 1697 or email sue.cloke@cheeseatleadenhall.co.uk