Home
Welcome to Cheese!
Welcome to the website of Cheese at Leadenhall. We are an independent Cheese and Wine shop in the heart of London, which includes a wonderful Bar and Restaurant for those of you who would prefer to sit down and savour the beauty of great food, and some incredible wines. Unfortunately our website is not edible, however if you are in and around the City of London, why not pop by and take a bite out of what we have to offer!
 You will find us, hidden from the hustle and bustle of the City, tucked away in Leadenhall Market, one of London's most  beautiful and historic locations. Feel free to pop in and say hello to our team. All of your Cheese Cravings, your Wine  Wishes, and your Food Fantasies will no doubt meet their match here at Cheese!
We hope to see you soon.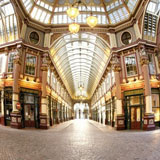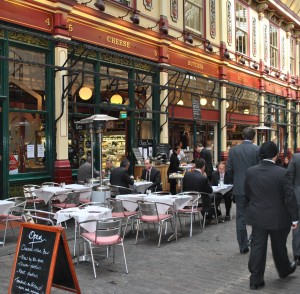 We Have A New Tour!
During the winter, we launched a brand new tour for our customers to enjoy! This tour incorporates an informative and cheese filled tour of the City of London, with small chunks of cheesy history scattered along the way. You will then be welcomed into our shop and bar here in Leadenhall Market for a Cheese and Wine tasting! We know it sounds too good to be true, however, if you would be interested in such a tour, please visit the following link.
Why not take a look at what we have to offer here at Cheese!
You can order your favourite cheeses from us by calling us on 020 7929 1697 or emailing orders@cheeseatleadenhall.co.uk
We can also take orders in the shop where you can try before you buy.
Some of the cheeses we stock include –
Cheddars – Godminster, Snowdonia (Black Bombers), Quicke's, Montgomery and Cheddar Gorge Cheese Co.
Blues – Colston Bassett and Cropwell Bishop Stilton, Barkham Blue, Bath Blue, Isle of Wight Blue, Bleu de Causses, Montagnolo, Roquefort, and lots more.
Shorrock's Lancashire Bombs, plain and flavoured
Soft Cheeses – Brie, Waterloo, Wigmore, Tunworth, Stinking Bishop, Delice de Bourgogne and more.
A delicious range of indulgent, truffle cheeses, such as Brie with Truffle, Double Truffle Delice de Bourgogne, Peccorino with Truffle, and Gouda with Truffle.
A wide variety of goat's and ewe's milk cheeses from accross Europe.
All of the French classics – Comte, Morbier, Beaufort, Tomme de Savoie, Epoisses, Reblochon, Raclette and many more!

Gift Ideas
If you know a Cheese Lover, or you are stuck for ideas for a friend or loved one's birthday, you can visit our online shop to purchase tours, special events and order gift vouchers which can be used here at Cheese!
April Opening Times
Please click on the following picture to view our opening hours throughout April, including the closures over the Easter weekend. The field marked with a red square indicates an early close for us here at Cheese, because of a private event in the evening.