Home
Welcome to the website of Cheese at Leadenhall. We are an independent Cheese and Wine shop in the heart of London, which includes a wonderful Bar and Restaurant for those of you who would prefer to sit down and savour the beauty of great food, and some incredible wines. Unfortunately our website is not edible, however if you are in and around the City of London, why not pop by and take a bite out of what we have to offer!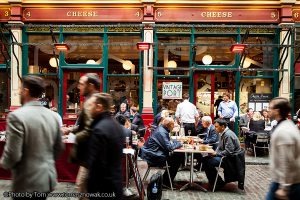 You will find us, hidden from the hustle and bustle of the City, tucked away in Leadenhall Market, (explore more) one of London's most  beautiful and historic locations. Feel free to pop in and say hello to our team. All of your Cheese Cravings, your Wine  Wishes, and your Food Fantasies will no doubt meet their match here at Cheese!
We hope to see you soon.
CHEESE & WINE for March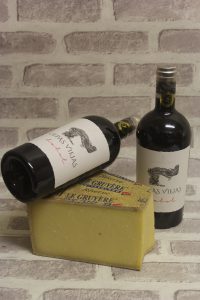 WINE: Murviedro Cepas Viejas Bobal, Utiel-Requena, Spain 2014
& CHEESE: Reserve Gruyere
This month we have chosen a unique grape variety from Valencia, Spain.   Bobal gets it's name from the latin 'Bovale' or Bull's head due to the shape of the red grape berry. This wine is produced by Murviedro in the region of Utiel-Requena known mostly for its Bobal wines. Bobal is native to this part of Spain, producing lots of rich full-bodied red wines.
The Cepas Viejas, or Old Vines in English, are referencing decades old grape vines that will produce a small yield but of a high quality. This wine is no exception. It is rich, smooth and silky with fine grained tannins, fresh acidity, lots of bright red fruits and a meaty, earthy quality coming from a minimum of 8 months in French and American oak. Perfect for this time of year; not too heavy and nicely warming.
Paired beautifully with a reserve Gruyere from Switzerland. The fruity nuttiness of the cheese is perfect with the fruit profile of the wine plus gentle vanilla notes of the oak."
Shop Cheese Gift Ideas.. Buy online
Take a look around Cheese!

  Trip Advisor Profile