Home
CHEESE NEWS….  

Father's Day is Sunday, 17th June 2018 – Cheese has the perfect gift.
Father's Day Cheese, Wine & Port Tasting Voucher for Two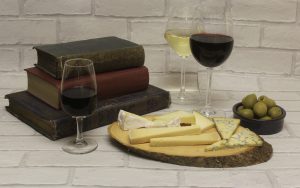 If your Dad loves the smooth, classic combination of cheese, wine and port, Cheese has designed a tailor-made Cheese & Wine Tasting especially for him.
The Father's Day Cheese & Wine Tasting Voucher invites Dad and his guest to educate their taste-buds over a platter of four British cheeses: Tunworth, Cornish Yarg, Matured Winchester and Bath Blue.  Each cheese will be matched with one white and two red wines, plus a port.
Once Dad and his guest have enjoyed the tasting, Cheese will send Dad merrily back home with a Godminster 200g Vintage Cheddar and hopefully a good few cheesy facts to replace his cheesy jokes!
£50 for two (£25 per person)   Buy Online
*  *  *  *  *
Welcome to the website of Cheese at Leadenhall. We are an independent Cheese and Wine shop in the heart of London, which includes a wonderful Bar and Restaurant for those of you who would prefer to sit down and savour the beauty of great food, and some incredible wines. Unfortunately our website is not edible, however if you are in and around the City of London, why not pop by and take a bite out of what we have to offer!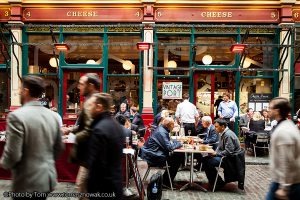 You will find us, hidden from the hustle and bustle of the City, tucked away in Leadenhall Market, (explore more) one of London's most  beautiful and historic locations. Feel free to pop in and say hello to our team. All of your Cheese Cravings, your Wine  Wishes, and your Food Fantasies will no doubt meet their match here at Cheese!
We hope to see you soon.
Shop Cheese Gift Ideas.. Buy online
Take a look around Cheese!

  Trip Advisor Profile