Cheese, will always continue to celebrate all things Cheese & Wine ……..
CHEESE is OPEN for your fabulous Cheeses, Wines & everything in between…….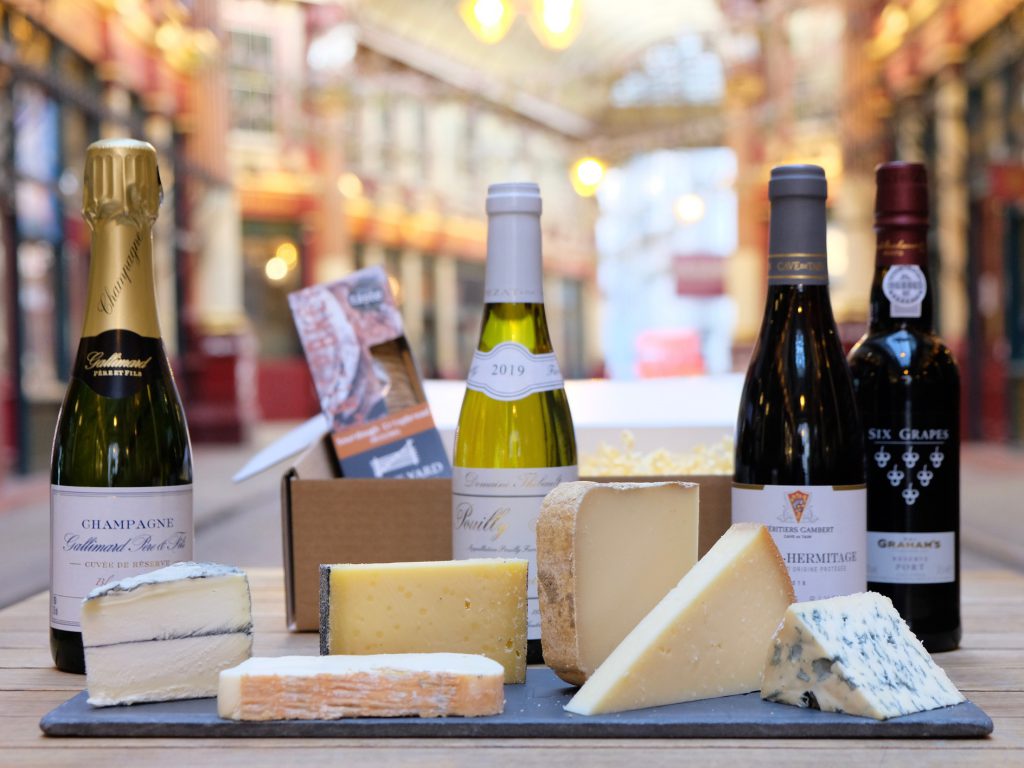 Our Cheese website is fully operational and available to purchase our Cheese & Wine Tasting Vouchers, Cheese Subscriptions, Virtual Cheese & Wine Tasting Boxes, Cheese Books & many more delights and gift ideas. SHOP NOW.
Due to Lockdown restrictions, if you hold an expired voucher, these will be extended and need to be redeemed by end August 2021.
email:- sue.cloke@cheeseatleadenhall.co.uk or call Ph: 020 7929 1697
---
Cheese at Leadenhall is an independent, speciality Cheesemongers, casual dining lunch Restaurant, Wine & Port Bar in the heart of London's Leadenhall Market; the perfect spot to sit back and savour the beauty of great food, alongside some incredible wines – and yes, we do host Cheese & Wine Tastings
All of your Cheese Cravings, your Wine Wishes and your Food Fantasies will no doubt meet their match here at Cheese!
We hope to see you in the New Year.