Cheese, will always continue to celebrate all things Cheese & Wine
OPENING HOURS:
Monday CLOSED
Tuesday 11am-8pm
Wednesday 11am-8pm
Thursday 11am-8pm
Friday 11am-8pm
Closed Monday, Saturday, Sunday and Bank Holidays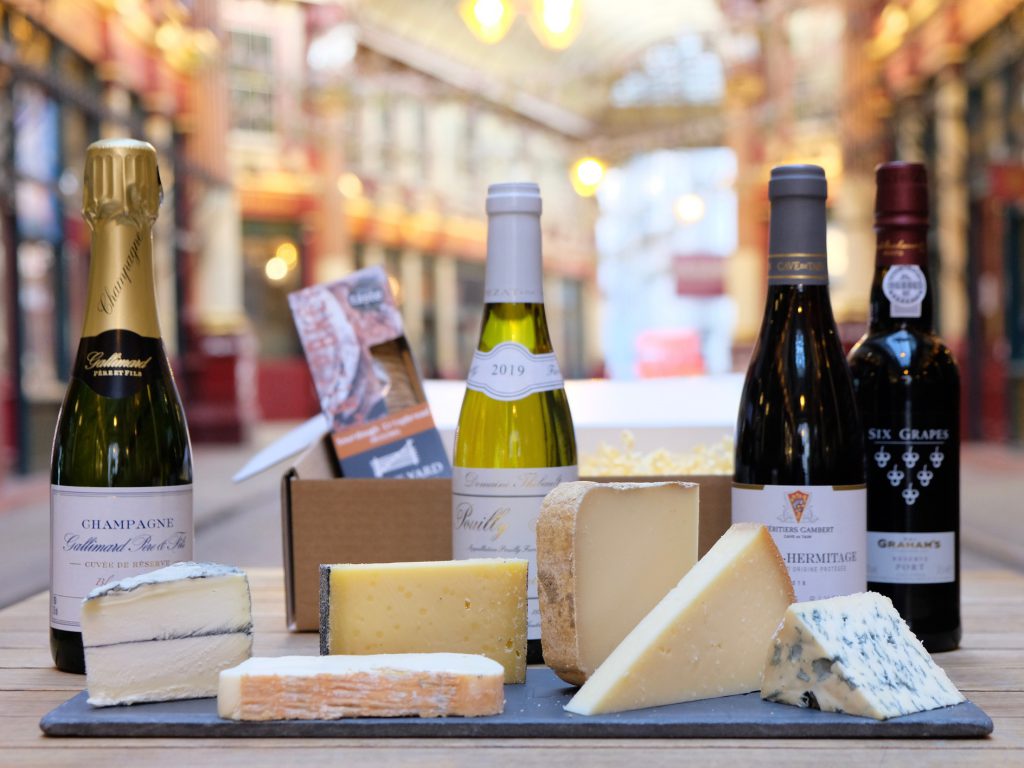 Our Cheese website is fully operational and available to purchase our Cheese & Wine Tasting Vouchers, Cheese Subscriptions, Virtual Cheese & Wine Tasting Boxes, Cheese Books & many more delights and gift ideas. SHOP NOW.
email:- sue.cloke@cheeseatleadenhall.co.uk or call Ph: 020 7929 1697
---
Cheese at Leadenhall is an independent, speciality Cheesemongers, casual dining lunch Restaurant, Wine & Port Bar in the heart of London's Leadenhall Market; the perfect spot to sit back and savour the beauty of great food, alongside some incredible wines – and yes, we do host Cheese & Wine Tastings
All of your Cheese Cravings, your Wine Wishes and your Food Fantasies will no doubt meet their match here at Cheese!