We have created two popular Tastings (Cheese / Cheese & Wine) both of which can be enjoyed at home, with or without guests, friends, family members, or colleagues.
---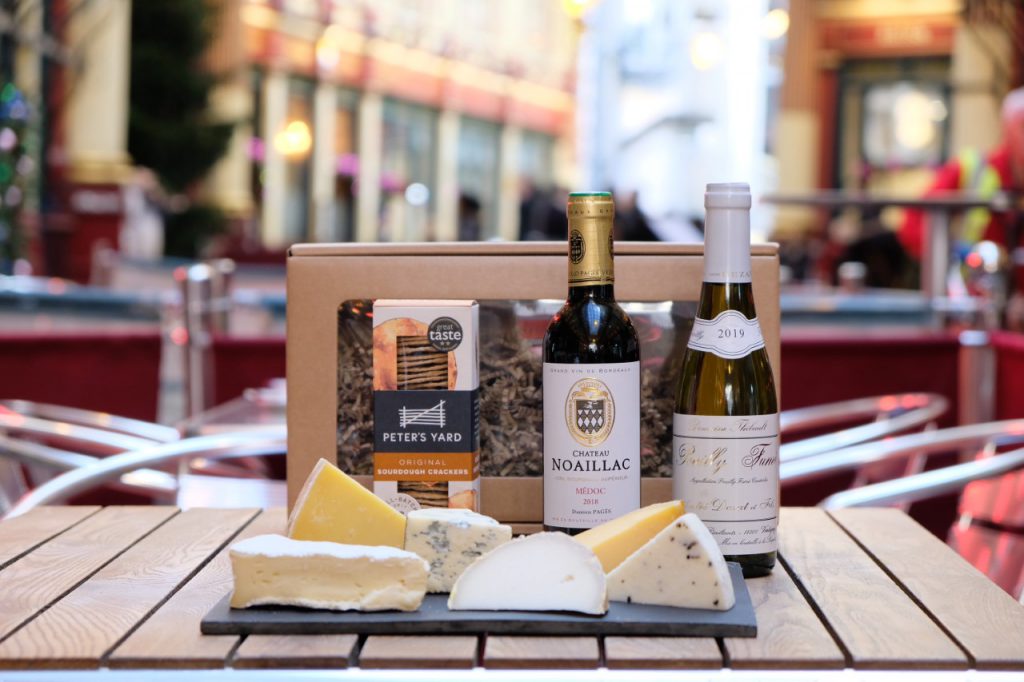 From our range of artisan British and European cheeses, we have selected six cheeses; from mild to strong, different milks & flavours (please note these will be mainly semi-hard/hard cheeses).
You will be sent six numbered cheeses, approx 80-100gms, with a descriptive tasting sheet, wine recommendations from our resident sommelier, (or actual 1/2 bottles of wine for the Cheese & Wine Box) plus a pack of delicious Peter's Yard biscuits.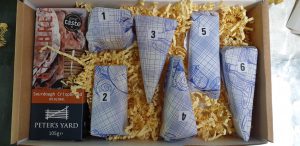 Our At Home Tasting boxes will be despatched on Wednesday and sent via a 24hr overnight delivery service to arrive midday Thursday.
Cheese Tasting Box per person/per box £40.00, inc delivery BUY NOW
Cheese & Wine Tasting Box per person/per box £75.00, inc delivery BUY NOW