The Team
Cheese at Leadenhall's Founder & Owner:-
Sue Cloke "Duchess of Cheese" (affectionately called by her team)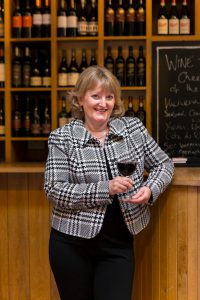 Previously worked:-
Harvey Nichols – as part of the amazing Buying Team that set up the iconic Foodmarket in 1992.
Paxton & Whitfield – London's most famous Cheese shop in Jermyn St.
Expertise:-
British & European cheeses, especially the artisan and unpasteurised ones
Regularly judges at British & World Cheese Awards.
Favourite Cheese:-
"Comte; for its nuttiness and complexity and Tomme de Savoie ..because this was the cheese that first got me hooked on good cheese "
Favourite Wine:-
"Chateau du Trignon, Gigondas …as it has depth, lots of rich, plummy flavours and goes brilliantly with different styles of cheese, plus a lovely reminder of an excellent holiday in the region"
Dinner Party guest list:-
"..just George"
Assistant Manager – Fran

Previously worked:-
Deli franchise chain managing their daily operations.
Harvey Nichols managing the award winning Cheese counter, closely working with Sue Cloke.
Expertise:-
Fran has been at Cheese since day one – that's over 10 years ago… assisting Sue in establishing Cheese at one of London's most favourite destinations.
Favourite Cheese:-
"Quickes mature cheddar; because you can eat it at any time & Reblochon"
Favourite Wine:-
"Primotivo and Chenin Blanc"
Dinner Party guest list:-
"Stevie Nicks, the Duke of Northumberland…. and Beauty (my cat)"
Head Chef – Ollie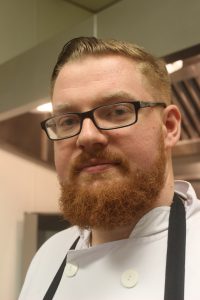 Previously worked:-
L'Autre Pied, Michelin starred fine dining restaurant, as part of the famous Pied a Terre family.
Terroirs Wine Bar, London's leading natural wine bar and previous winner of AA's restaurant of the year.
Expertise:-
Cooking……
Modern European and British Foods.
Favourite Cheese:-
"St Bartholomew, a semi hard cows cheese from Oxfordshire.   Grassy, nutty and savoury; hard to find but well worth the effort.
Devon Blue, young blue cheese, very little rind and only a smattering of blue veins, delicate savoury blue flavour, freshness and acidity."
Favourite Wine:-
"Radikon Blue; a beautiful orange wine from Northern Italy with complex sherry like flavours.  And, Fief du breil which is just like grape juice; clean, fresh and not too dry – perfect in the Summer.  Also.. wine made from grains, malt and hops – I believe it's called beer.."
Dinner Party guest list:-
"Frankie Boyle, Boris Johnson, Jimmy Car and Donald Trump.  If only for entertainment value"
Front of House Manager – Adam E
Previously worked:-
"Manager of Planet of the Grapes Restaurant, just around the corner from Cheese!
& before then, My Old Dutch Group/Simpsons of Cornwall/The Atrium managing their day to day Restaurant Operations".
Expertise:-
"Wine……. Trained Sommelier"
Favourite Cheese:-
"Black Bomber – it's the perfect Cheese & Wine Classic"
Favourite Wine:-
"Most defintely Amarone – due to its length and concentration of fruit with a winning ABV"
Dinner Party guest list:-
"Amercian author, Mr Hunter S Thompson – I'd love to hear more about his time with the Hell's Angels"